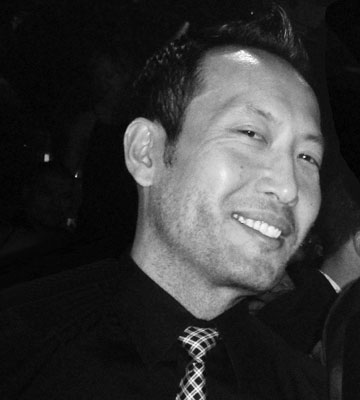 5 min read
The healthcare industry is in the throes of digital transformation. And your firm, like so many others, is working hard to get ahead of the curve. You are actively investing in digital innovation. But how well are you managing these business-altering initiatives?
Healthcare IT project management is nuanced and complex. A capable digital project manager is critical to the success of any project. Properly utilized, they can act as both the glue and impact multiplier for any team they lead. You know the hallmarks when you see them: Budget and timelines are healthy. Release roadmaps and updates are smooth and transparent. And the entire project team is happy and productive.
Many organizations hire project managers on the strength of their organizational skills. But when it comes to digital initiatives, organizational capabilities are just one prerequisite of many. In fact, for your digital project to be successful, your project management function needs to be more project lead than administrative assistant. Here's what you need to know.
Why making a Project Manager an assistant isn't enough
From legacy systems and technical interdependencies to regulatory requirements and business objectives, digital initiatives in the healthcare space are almost always incredibly complex. Yet too often, healthcare companies like yours expect project managers to be little more than assistants.
When that happens, the result is often a de facto leadership vacuum. No one executive stakeholder has the time, focus, or mandate to take charge and ensure that the project is successful from the technical, business, and UX perspectives on a daily basis. And yet, while the project manager is busy setting up meetings, taking notes, and ferrying communications, the rest of the team is looking for answers to bigger questions. They need help understanding the context within which decisions are being made, current priorities, and how to resolve complicated issues that will undoubtedly come up.
Whether you hire someone internally or engage an agency partner, an effective digital project manager should be your team's active lead, not a passive assistant. They must understand every aspect of the project — including design, development, and business — to help drive it toward success. They should be able to make key decisions, prioritize appropriately on the fly, raise red flags as they arise, track the team's productivity and progress, and keep the project aligned to the organization's business objectives.
You may have a really good PM on your team, but how digitally dextrous are they? Remember, administrative skills are table stakes. If your project manager isn't a technically savvy, business-minded leader, you may very well wind up with a project that runs late, goes over budget, or spins out of control.
The Benefits of Excellent Digital Project Management
When you invest in a high-level digital project manager, you benefit in many ways, including:
A carefully managed budget, timeline, and scope. The right project manager will know when to push and when to be patient. They'll proactively control scope creep and change requests with a smart combination of expertise and common sense.
Seamless project communication and collaboration. A skilled digital project manager understands what matters most at any given moment — as well as pivot to the unique priorities of individual stakeholders. They can write requirements and tasks to help the team understand the why behind key decisions and project priorities. The result? Clear communication and frictionless cross-functional collaboration.
Effective problem-solving. An effective digital project manager is always ahead of the team and scanning the horizon for trouble. They are prepared to spot small problems before they balloon into big ones. Moreover, they know how to work through any issues that inevitably arise. They are mature enough to lead difficult conversations. And they are savvy enough to identify the best approach to unblock your project's path.
A happier, more productive team. With a seasoned project manager at the helm of your digital project, your team will feel supported and encouraged as they move from one stage of the project to the next. They will be clear about priorities and next steps, as well as their roles and responsibilities within the project.
How to Secure Top-Notch Project Management for Your Healthcare Company's Digital Initiatives
Many healthcare companies choose to hire internal project managers. But if you are thinking of taking on a big, innovation-driving digital initiative, your best bet may be to think "outside the org."
At UpTop Health, we specialize in guiding healthcare companies through digital transformations large and small. We keep our fingers on the pulse of current industry trends. This means we bring an outside-in perspective that can help you remove your organizational blinders and broaden your ambitions.
In addition, because we are constantly immersed in digital healthcare initiatives, our project managers come prepared to expertly lead your team through all the details of your next digital project. And we do so while keeping your UX, technical, and business needs in mind. With a neutral perspective, our only goal is to see your project through to a successful finish.
Whether you hire an internal project manager or partner with an external UX agency, know that your approach to leveraging a digital project manager is critical. Take the following steps to ensure that your project manager is set up for success.
Make sure your digital project manager has access and visibility to all aspects of your project. That includes your business objectives, technical requirements, budgeting, scoping, internal politics, and expected outcomes.
Give your project manager the power to build out their team — but hold them accountable for the project's success or failure.
Allow your digital project manager to be the single point of contact for the project – and back them up.
Define clear success criteria for your project and stick with it.
Want to learn more about how UpTop Health can help your healthcare organization plan and execute your next digital initiative? Let's chat.