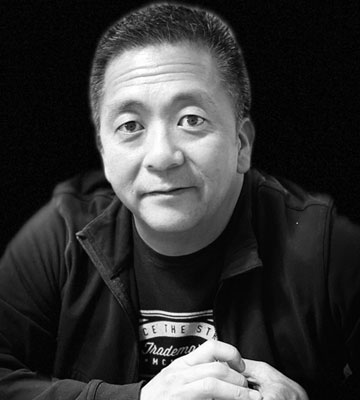 6 min read
When it comes to digital healthcare experiences, consumers have increasingly high expectations. The consumer market has trained your members to see convenience, self-service, efficiency, and reduced effort as table stakes. When they interact with your website or member portal, they expect personalization like Amazon, intuitive experiences like Apple, and the ease and convenience of Starbucks. Which means that healthcare companies like yours aren't just competing with each other. You're competing with the best and most successful consumer brands, too.
Unfortunately, the healthcare industry doesn't yet make the grade. According to the 2018 Siegel+Gale simplicity index, insurance payers ranked dead last in a list of 25 industries evaluated for the quality of their consumer engagement technology. Meanwhile, a separate study found that 75% of consumers want the same experience in healthcare they already enjoy in other industries.
A quick illustration: since the onset of the coronavirus pandemic, my 88-year-old mother has figured out how to bank, pay bills, and order groceries online. And she now uses FaceTime and Zoom to stay connected with family and friends. These new digital activities have quickly replaced her old, "analog" way of doing things. As an elderly woman, my mother certainly isn't the target market for digitalization. But she's learned how intuitive and easy many digital interactions can really be. Yet — and here's the kicker — she still calls her insurance company with questions about her bill because the member portal is too confusing and difficult to use.
Take a moment to identify the companies that, in your experience, provide the best digital customer experiences. What words come to mind? Easy, seamless, fast, convenient, personal, secure — the list goes on.
Now ask yourself this: Would your members use those same words to describe their most recent experience with your company? If the answer is no, you're not alone.
Why Healthcare Companies Lag Behind Consumer Brands in Digital Innovation
It's no real secret that the healthcare industry lags behind consumer brands in terms of digital experiences. However, the reasons for this discrepancy are more complex than you might think.
First (and most obviously), healthcare companies have had less incentive than consumers brands to create the best, most innovative customer experiences. Most B2C brands must earn and actively retain each individual customer. In a very real sense, their customer's loyalty is only as strong as their most recent brand interaction. With that kind of pressure, consumer brands have to work hard to make each touchpoint count.
Health insurance companies, on the other hand, sell their services on a less-than-open market. They typically lock customers in year-long contracts, most often through their members' employers. As a result, they haven't always had to work as hard as their consumer counterparts to recruit and retain customers.
Another reason healthcare companies lag behind consumer brands? Legacy technologies. Healthcare organizations are complex. And the systems that run them tend to be large and monolithic — and almost impossible to update on the fly.
Over time, many healthcare companies accrue a mashup of older and newer back-end technologies. Legacy systems that constrain innovation are the norm rather than the exception. The cost (and risks) of updating those systems is high enough that many healthcare companies make do with outdated technologies longer than they should. In addition, because legacy systems require frequent repairs and constant upkeep, healthcare IT teams are commonly built for maintenance rather than innovation.
Finally, the healthcare industry is relatively insular. Many executives within the industry have spent their whole careers in healthcare. This comes with benefits in the form of deep expertise and institutional knowledge. But it also means that there isn't as much cross-pollination with other, more technologically innovative industries. Today, many healthcare companies are seeking to rectify this knowledge gap by recruiting executives from the tech industry.
It's true that you must contend with a complex business model, mountains of data, and byzantine back-end systems. But the healthcare industry has been given a pass in terms of its laggard digital experiences for far too long. Remember, the average consumer doesn't care about those underlying mitigating factors. They just want the experience of finding a doctor, filing a claim, or getting more information about their insurance coverage to be as simple as finding a new restaurant on Yelp, ordering groceries in the Target app, or getting project estimates from Home Advisor.
The Healthcare Industry is Ripe for Digital Transformation — and the Digital Giants are Poised to Take the Lead
The digital gap in healthcare isn't just apparent to consumers. It's captured the attention of the digital giants, too. Companies like Amazon, Apple, Google, and Microsoft are turning their focus to the healthcare industry.
For example, Apple and Google are now competing to come up with the standard for Fast Healthcare Interoperability Resources (FHIR). (These new healthcare requirements are intended to protect patients' ability to access their data across providers.) Meanwhile, Amazon partnered with Berkshire Hathaway and JPMorgan Chase to form a new healthcare venture called Haven. While the project is still in its formative phase, Haven's stated goal is to leverage data and technology to reduce healthcare costs and deliver better outcomes.
While the digital giants have yet to take on health insurance, the fact that they are entering adjacent spaces absolutely impacts the health insurance space. Remember, the digital giants are the vanguard of consumer-focused digital experiences. They likely know more about your members and their behaviors than you do. And they move at light-speed in terms of ideating, building, and delivering new products, services, and lines of business.
As Google, Amazon, and other tech companies edge into the healthcare space, they are training consumers to expect an ever-more sophisticated healthcare experience. Moving forward, if your digital experiences are slow and unintuitive in comparison, you'll stick out like a sore thumb.
The takeaway? Your healthcare company can no longer afford to stay behind the digital curve.
How to Embrace Digital Innovation and Position Your Healthcare Company as Tomorrow's Leader
Start with a comprehensive UX audit. A crucial part of a successful healthcare strategy is simplifying the complicated experience for the average customer. Before you can do that, you need to take stock of how well your existing digital experiences perform with users. Review your existing research data — and commit to more user testing to fill in the gaps. As problem areas come into focus, envision a new and improved experience and build internal alignment around it.
Revisit the technological constraints that are holding your organization back. Your digital experiences will always be constrained by your least sophisticated back-end systems. Ask yourself: Is it time to break up with your legacy systems?
Create a robust customer experience (CX) strategy. Investing in your CX will pay dividends in both the short and long run. Start with customer journey mapping. Next, construct a CX roadmap that features a balance of instantly gratifying "quick wins" and long-term major updates. By rapidly delivering added value and continually building on it, you'll positively impact new customer sign-ups — and reduce customer churn moving forward.
Leverage proven B2C innovations and translate them to healthcare. You don't have to start entirely from scratch in your quest to create innovative and intuitive digital experiences. Look to the leading B2C companies for inspiration and pluck the lowest-hanging fruit. A good first step? Adopt common design patterns — like efficient self-service tools, interactive support features (such as chat), and adaptive mobile apps — to instantly revamp your digital experiences.
Investing in your healthcare company's digital experience is really just another way of investing in your customers. And the better your experience is, the more loyal your customers will be.