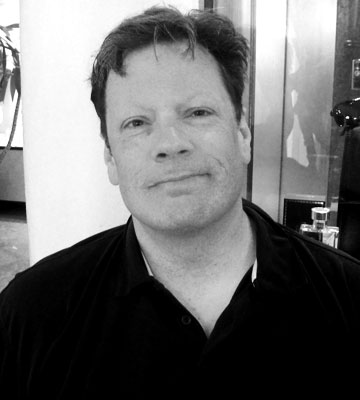 5 min read
Think back to the last time your company invested in a new set of digital technologies. No doubt, you selected the best of the best: the latest and greatest solutions available at the time.
But that was then.
The reality is that today's digital technologies evolve so quickly that they become outdated every two or three years. Of course, it's not like your systems stopped working the moment more advanced technologies swooped in.
Over time, though, you've probably found that your legacy systems are more of a hindrance than a help. Forget "data lakes" and the pristine images they conjure. What you've got are more like data swamps. Swamps that make it especially challenging to integrate with third-party applications, build custom portals, or extract the data necessary to create the best possible experience for your customers.
At the same time, you aren't yet ready to take on the expense and risks associated with replacing your legacy core administrative processing solutions (CAPS), licensed software, SaaS solutions, and third-party services. As a result, you may be settling for a less-than-satisfying user experience, all because your legacy systems "can't do that."
But that won't fly for long. Today's consumers expect all of their digital experiences to be intuitive, trustworthy, fast, and frictionless. Yours included.
Here's the thing: It is possible to create the seamless front-end experience your customers expect — without completely overhauling your existing technology and data infrastructure. With the right partner to guide you, your legacy systems are nothing to be afraid of. And they don't have to stand in the way of a stellar front-end experience.
Cosmetic Updates and Overhauls: How Organizations Address Legacy Systems in Healthcare
Healthcare payers and third-party administrators (TPA's) are under increasing pressure to create effortless user experiences for their members, providers, and staff. To do that, they must improve communication between systems to enable new, value-added services for their members. And they need harmonious interoperability within their internal technological ecosystems to ensure smooth and efficient workflows. Without these things, they can't produce a flawless user experience across all internal and external touchpoints.
When legacy systems stand in the way of making these improvements, most organizations take one of two approaches.
The first might as well be called the "lipstick on a pig" approach. This is when organizations give their member portals and other front-end systems a visual facelift — without touching the underlying technology or data structures. This approach can yield some UI enhancements, but the improvements will mostly be cosmetic. And that can only take your user experience so far.
In order to truly improve your user experience, you can't just focus on your technologies' presentation layer. That's because your underlying data, API management layer, and other back-end technologies are inextricably linked to your front-end performance. Without it, you'll almost certainly wind up with a beautiful — but ultimately frustrating — end product.
The other common approach organizations take is to overhaul their underlying technology and build out brand new, fully modernized systems. A clean slate always makes for a better front-end user experience, right? Well, sometimes. You see, engineering concerns — such as efficiency, productivity, and security — often drive these back-end modernization projects. When that happens, UX priorities can fall by the wayside.
The truth is that a full technological revamp will eventually be necessary. But there are many reasons why organizations prefer to hold off as long as they can. After all, full-scale modernization projects are as costly as they are risky. Today's healthcare businesses depend wholly on the stability of their technology systems. There's simply no margin for mistakes and disruptions.
Both approaches have their pros and cons. Yet many organizations will find that neither one represents the right balance of return for investment. Rather than focusing on design (at the expense of technology) or on technology (at the expense of design), organizations must marry the two together. That is where the real value — and the real improvements — lie.
A Third Way: Bridging Your Legacy System to a Best-in-Class Front-End Experience
There's a third option, one that many healthcare organizations may not even be aware of. That is to retain your existing legacy system and build technological bridges to a fully modernized front-end experience. No compromises necessary.
At UpTop, we know the ropes when it comes to helping payers and third-party administrators make the best use of their existing technology systems. We know from experience that even the most decrepit data swamps can be made fully interoperable with the right APIs. We build custom solutions that free up the data-driven insights trapped within our client's legacy systems. And we leverage that data to create front-end systems that deliver both functionally and experientially.
Experience on Your Side: Finding the Right Partner to Navigate Your Healthcare Legacy Systems
When we partner with clients, we help them push beyond the constraints of their existing technologies to meet their current and future-state business needs. In order to find the most effective solutions, we marry our ability to work within legacy systems and our deep understanding of UX best practices with our clients' unique business goals and user needs. It is in that nexus that innovation happens.
It all starts with the right questions. At the beginning of every engagement, we work with our clients to understand their:
Business requirements and objectives. What is the real problem they are trying to solve? By bringing the IT, marketing, and business teams to the same table, we help our clients understand the full set of competing needs and prioritize appropriately.
End-users' needs, including both requirements and desires. For most payers and TPAs, end-users include members, providers, and employers. By understanding each user group's unique and overlapping needs, we can find ways to reduce friction throughout their journeys.
Current legacy systems. What data do they collect, and how are the legacy systems architected? What are the known technical constraints?
Once we have this foundational information, we help our clients assess elements of their legacy systems to identify which to update, refactor, or replace. In addition, we identify risks and put together a mitigation plan as part of the roadmap. Throughout any engagement, we bring an outside, expert perspective to tease out and build the right UX and technical strategy.
Your company devotes its energy and resources to creating the best possible customer experiences — experiences that support better health outcomes. So it's a big problem when your customer-facing applications don't hold up their end of the bargain. When you partner with UpTop, you ensure a seamless transition to an improved front-end system that propels your organization forward.