Strategy
We were responsible for rearchitecting the app's design to accommodate the newly proposed feature of social sharing and building out the infrastructure at the school to support the pilot program.
The initial strategy was to leverage the school's Internet and use their officially commissioned iPads. But the process to go through the school system to accomplish this would not have enabled the team to meet the deadline. The project's aha-moment came when a team member jokingly said, "Why don't we just setup our own network?" There was a moment of silence, before it got serious. We quickly researched some possible ways we could spin up on this idea before reaching out to the Client about whether or not this would be permissible. A few phone calls were made and we were given the green light to proceed.
Apple's Test Flight platform worked well in year 1, but in year 2, it was more challenging to maintain and scale the number of apps that were deployed within the pilot program.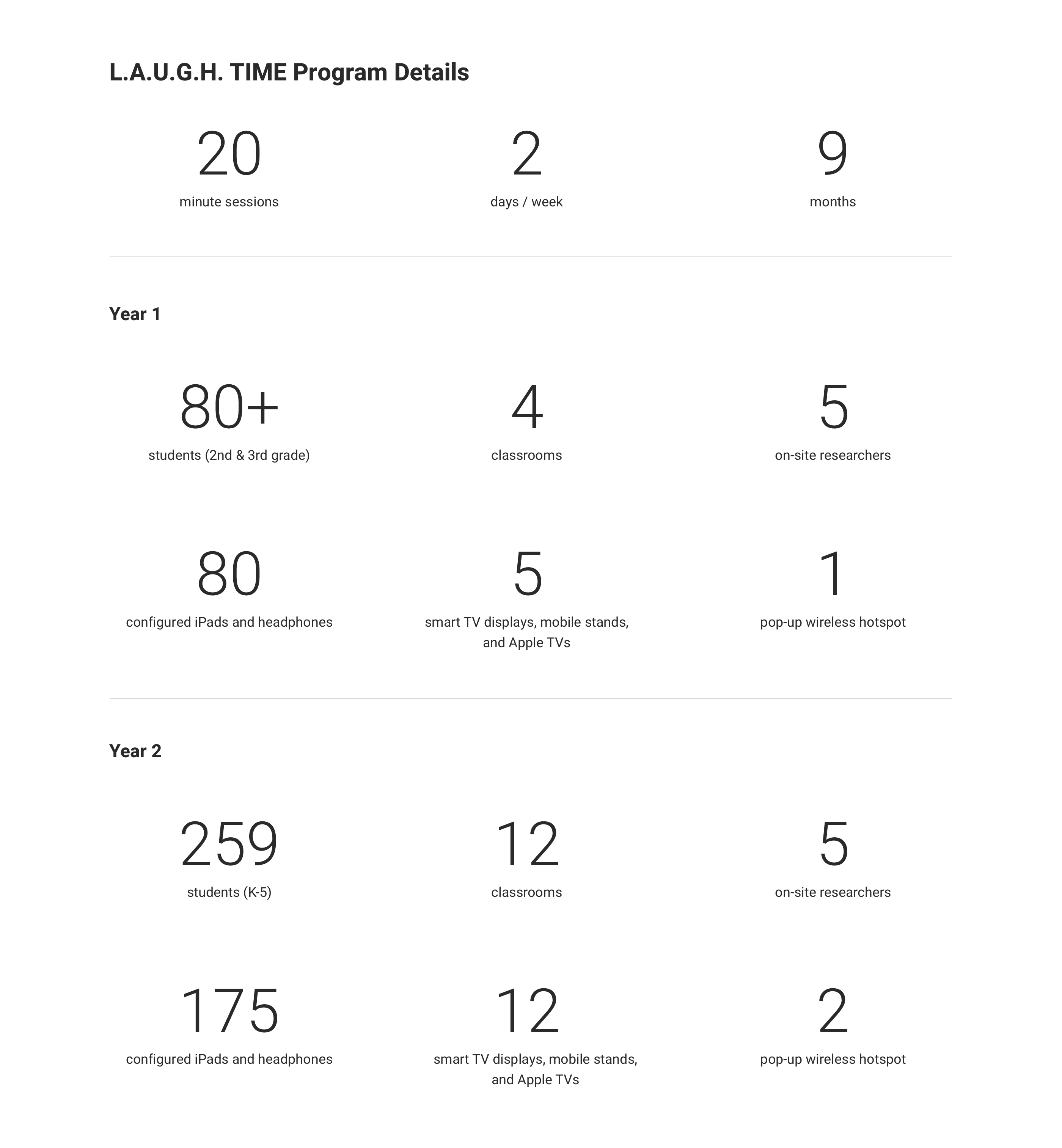 Outcomes
Reflecting back to the beginning, there was almost a moment of defeat before we even got started. But despite the red tape inherent in a complex school system, the quick thinking and execution of the team resulted in the critical infrastructure and technology needed to make this program work.
But our satisfaction was superseded by the first-hand accounts from students and testimonials from teachers on how the program was working. This program was helping children, both physiologically and psychologically, in their learning environment. Positive year 1 results led to an expansive year 2 study that tripled the number of participants and classrooms. Year 2 results were equally positive and the direct impact of these results have led to on-going discussions about how this program can scale district wide.